Investing in people shaping the future
Pariter Partners invests in deeptech and technology ventures empowering entrepreneurial scientists to make the impossible, this time possible. We are on the side of renegade inventors and entrepreneurs challenging the status quo and the laws of nature to bring their futuristic ideas to life.
We are committed to scientists and their creations to the point we strongly believe that the talent and knowledge cultivated in the research centers will profoundly change and shape the society of the future when put in the best conditions.
Our goal is to support research-based teams across Europe in the development, validation, and launch of new ventures and spin-offs to valorize their most promising creations on a global scale. That's why we created ScienceLab, our proprietary tech transfer program.


Invest into Innovation. This time differently.
Pariter Equity is our Syndicate Investing platform dedicated to Alternative Assets. We transforms innovation into an investable asset allowing financials institutions and private investors to support outstanding teams and technology companies.
We facilitate capital allocation with our Syndicate-in-a-box proprietary service and dedicated teams that support lead investors to create syndicates and manage their investor network.
Supporting the Robotic Revolution
Pariter Robotics is our vertical investment vehicle dedicated to robotics that co-invests exclusively alongside RoboIT and Cassa Depositi e Prestiti.
Pariter Robotics access the unique and highly qualified deal flow of RoboIT that it's made of hundreds of scientists, emerging entrepreneurs and Italian companies  operating at the forefront of robotic, automation and mechatronic sector.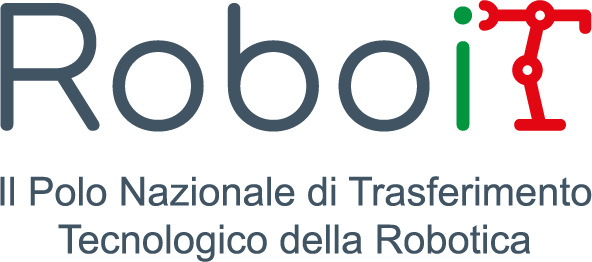 In 2021, ScienceLab proven methodology and Pariter expertise has been chosen by Cassa Depositi e Prestiti S.p.A. to build and launch the most ambitious national project on technology transfer in the last 30 years: RoboIT.
The first technology transfer hub dedicate to robotics, automation and mechatronics that with an initial commitment of 10M€ want to accelerate technology transfer in Italy and invest in emerging technology companies specifically in the sector of robotics. RoboIT is supported by Leonardo S.p.A. as  industrial partner.
No posts were found for provided query parameters.
Out Latests post
Stay updated with our latest posts
Milano, 09 giugno 2021 – Pariter Partners, holding di investimento focalizzata su opportunità deep tech e tec
L'Italia primeggia per qualità della ricerca e della tecnologia sviluppata. C'è un problema, però: è len